Local Renewable Energy Benefits and Resources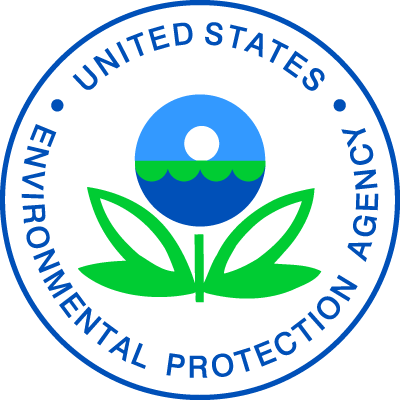 Local Renewable Energy Benefits and Resources | Energy Resources for State, Local, and Tribal Governments | US EPA
Energy Resources for State and Local Governments
Related Links
Green Power Opportunities
On this page:
Overview
Local governments can dramatically reduce their carbon footprint by purchasing or directly generating electricity from clean, renewable sources.
The most common renewable power technologies include:
Solar (photovoltaic, solar thermal)
Wind
Biogas (e.g., landfill gas/wastewater treatment digester gas)
Geothermal
Biomass
Low-impact hydroelectricity
Emerging technologies – wave and tidal power
Local governments can lead by example by generating energy on–site, purchasing green power, or purchasing renewable energy. Using a combination of renewable energy options can help meet local government goals especially in some regions where availability and quality of renewable resources vary.
Options for using renewable energy include:
Generating renewable energy on-site using a system or device at the location where the power is used (e.g., PV panels on a state building, geothermal heat pumps, biomass-fueled combined heat and power).

Purchasing green power through through renewable energy certificates (RECs) – also known as green tags, green energy certificates, or tradable renewable certificates – that represent the technology and environmental attributes of electricity generated from renewable resources.

Purchasing renewable energy from an electric utility through a green pricing or green marketing program, where buyers pay a small premium in exchange for electricity generated locally from green power resources.
Benefits of Renewable Energy
Environmental and economic benefits of using renewable energy include:
Generating energy that produces no greenhouse gas emissions from fossil fuels and reduces some types of air pollution
Diversifying energy supply and reducing dependence on imported fuels
Creating economic development and jobs in manufacturing, installation, and more
Implementing On-site Renewable Energy Projects
On-site power generation provides local governments with the most direct access to renewable energy. In addition to the overall benefits, on-site projects also provide a hedge against financial risks and improve power quality and supply reliability.
However, local governments considering on-site generation may face possible technical, financial, and regulatory challenges. To overcome these challenges, local governments can:
Assess the availability of local renewable resources
Consider the costs of different renewable technologies
Examine the aggregate costs and benefits of on-site green power
Consider permitting requirements for locations where the facility could be sited
Involve local stakeholders, particularly concerning siting
Assess available sources of financing and other incentives
Tools and Resources
General Renewable Energy
Database of State Incentives for Renewable Energy (DSIRE)
DSIRE Exitis a comprehensive source of information on the status of state programs and incentives promoting renewable energy, including information on financial incentives and net metering policies, as well as related awareness and investment programs.
Guide to Purchasing Green Power
EPA's Guide to Purchasing Green Power provides current and potential buyers of green power with information about green power purchasing. The Guide includes information about the different types of green power products, the benefits of green power purchasing, and how to capture the greatest benefit from your purchase. The Guide is the product of a cooperative effort between the EPA, the U.S. Department of Energy, the World Resources Institute, and the Center for Resource Solutions.
Local Government Climate and Energy Strategy Series
The Local Government Strategy Series provide a comprehensive, straightforward overview of local government greenhouse gas (GHG) emission reduction strategies. Staff can use these guides to plan, implement, and evaluate climate and energy projects. Each guide provides an overview of project benefits, policy mechanisms, investments, key stakeholders, and other implementation considerations. Examples and case studies are incorporated throughout the guides. Topics covered in the guides include energy efficiency, transportation, urban planning and design, solid waste and materials management, and renewable energy.
RE-Powering America's Land
RE-Powering America's Land is a voluntary EPA program provides mapping, screening and decision-support tools and guidance to support siting renewable energy on potentially contaminated lands, landfills, and mine sites.
Biomass/Biogas
AgSTAR National Mapping Tool
This tool helps you locate anaerobic digesters using livestock waste; examine the potential for growth in the agriculture sector; identify and compare investments; and compare state incentives, policies, standards and emissions.
Biomass Combined Heat and Power (CHP) Catalog of Technologies
The Biomass Combined Heat and Power (CHP) Catalog of Technologies (PDF)(122 pp, 5.54MB) provides a detailed technology characterization of biomass CHP Systems. The report reviews the technical and economic characterization of biomass resources, biomass preparation, energy conversion technologies, power productions systems, and complete integrated systems.
BioPower Atlas
NREL's BioPower Atlas shows where biomass feedstocks can be used for power production.
Biomass Resource Maps
This website provides county–level biomass resource maps, which are useful for states interested in their feedstock potential in the following categories: crop residues, forest residues, primary mill residues, secondary mill residues, urban wood waste, methane emissions from landfills, methane emissions from manure management, methane emissions from wastewater treatment plants, and dedicated energy crops.
Coordinated Resource Offering Protocol (CROP) Evaluations
This website provides the results of CROP evaluations Exitthat have been conducted for more than 50 million acres of public forestlands potentially vulnerable to wildfires. The evaluations contain detailed resource-offering maps and quantify the biomass available for removal within five years.
Forest Inventory Data Online (FIDO)
This online tool provides access to the National Forest Inventory and Analysis databases. It can be used to generate tables and maps of forest statistics by running standard reports for a specific state or county and survey year, or customized reports based on criteria selected by the user.
Landfill Methane Outreach Program (LMOP) Energy Projects and Candidate Landfills
LMOP's Landfill Database provides a nationwide listing of operational and under construction LFG energy projects; candidate municipal solid waste landfills having LFG energy potential; and information on additional landfills that could represent LFG energy opportunities.
Market Opportunities for Biogas Recovery Systems
This report assesses the market potential for biogas energy projects at swine and dairy farms in the United States. For the top ten swine and dairy states, the guide characterizes the sizes and types of operations where biogas projects are technically feasible, along with estimates of potential methane production, electricity generation, and greenhouse gas emission reductions.
Alternative Fuels Data Center
The U.S. Department of Energy's Alternative Fuels Data Center features maps and charts showing transportation data and trends related to alternative fuels and vehicles.
Solar
PV Watts Calculator
NREL's PVWatts™ calculator determines the energy production and cost savings of grid-connected photovoltaic (PV) energy systems throughout the world. It allows homeowners, installers, manufacturers, and researchers to easily develop estimates of the performance of hypothetical PV installations.
Solar Powering America Resources
Solar Powering America, offers a resource list of federal government solar power resources for state and local governments.
Solar Power Purchase Agreements
A Solar Power Purchase Agreement (SPPA) is a financial arrangement in which a third-party developer owns, operates, and maintains a photovoltaic (PV) system, and a customer hosts the system on its property and purchases the system's electric output for a predetermined period. EPA's Green Power Partnership provides information on SPPAs, including how they are structured, and the benefits and challenges of implementing them.
A Guide to Community Solar
The U.S. Department of Energy's online publication A Guide to Community Solar is designed as a resource for those who want to develop community solar projects, from community organizers or solar energy advocates to government officials or utility managers.
Toolbox for Renewable Energy Project Development
EPA's Green Power Partnership is working with stakeholders to identify economic and administrative barriers in the deployment of on-site renewable energy projects. The toolbox website examines six key issues that have important implications for developing on-site solar projects, identifies key resources, and addresses major questions and hurdles sustainability experts have identified as information gaps or obstacles in their development of new on-site solar projects.
Local Government Solar Project Portal
Local governments will find project development resources and learn from industry experts and their peers.
Installed Price of Photovoltaics in the U.S.
Tracking the Sun: The Installed Price of Residential and Non-Residential Photovoltaic Systems in the United States summarizes trends in the installed price of grid-connected PV systems in the United States.
Wind
U.S. Department of Energy's Wind Program
DOE's Wind Program is part of the federal government's effort to support the increased deployment of wind energy facilities on public, private, and tribal lands, airspace, and offshore. This site is a resource for information on the siting of wind turbines and Federal activities to support the increased deployment of wind energy.
Wind Energy Guide for County Commissioners
The Wind Energy Guide for County Commissioners (PDF)(28 pp, 1.2M) provides county commissioners, planners, and other local county government officials with a practical overview of information required to successfully implement commercial wind energy projects in their county.
WINDExchange
WINDExchange is the U.S. Department of Energy Wind Program's platform for disseminating credible information about wind energy. The purpose of WINDExchange is to help communities weigh the benefits and costs of wind energy, understand the deployment process, and make wind development decisions supported by the best available information.
Wind Maps
These high–resolution wind maps facilitate better wind turbing siting and have led to the recognition of higher-class winds in new regions.